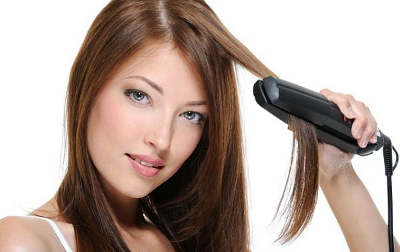 Beauty mistakes you should avoid
Many women are susceptible to a few basic grooming mistakes. When it comes to hair care, they often tend to wash their hair on a daily basis. They often use too much of conditioner to improve the texture of their hair.
Here are some beauty tips to be followed to get that perfect beauty.

Keep all your brushes clean: It's one of those jobs you know you should do, but just can't be bothered about. If you fail to give your brushes a good clean-up, you are allowing bacteria to build up. Clean your brushes once a week.

You don't need to shampoo your hair daily: One belief is that by washing hair every day, you are keeping it squeaky clean and in top condition. You are wrong. Washing your locks so frequently means you strip them of their natural oils; this way, you are actually doing more harm than good.

Too much conditioner can be harmful: People apply conditioner all over their hair and scalp like shampoo. The hair at the roots is new and healthier, so concentrate on the tips.

Take care of your neck just like your face: As part of your daily skin-care routine, do you cleanse and moisturize your neck? Don't stop at your chin. Make sure you carry on and take care of the thin, delicate skin on your neck. This area can be prone to sensitivity so it is really important to look after it.

Use a protector before a hairdo: Using hairdryers and straighteners will surely leave your hair dry and frizzy which seems to be hard to touch. So to avoid that apply a protecting shield before you opt to use dryers and straighteners.