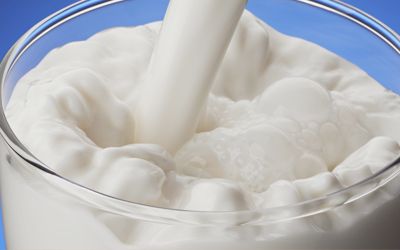 A glass of milk daily, good for your Heart Health
Milk is the most vividly found staple food, that can be found in most fridges and home. We consume milk in many forms. It was a part of our daily diet when in school or during school days. We might drink it or have it straight, add it to cereal, mix it into a smoothie or it can even be used for baking purposes.

But the most important favor you could do your heart is by switching over to a lower fat milk. By choosing a lower-fat variety of food will save your heart from many disease conditions. A whole glass of brimming milk would have 8.8 grams of fat out of which 5.4 grams is saturated. That comprises of one-third of the total of saturated fats most people should be having in a whole day course.

Researchers have found that drinking more than half a litre of milk per day will slow down or lessen the chances of generating heart attacks and strokes by in a great deal. The chances of getting other ill health conditions such as colon cancer, diabetes etc will also be get reduced. The findings appear to reverse the commonly consisting view that having too much milk is bad for your health. Too much of anything would have an adverse effect on your body.

If you are committed to drinking milk, organic products may offer some healthier advantages, including more omega-3s which is proven to be good for heart health. The only dairy products included in anti-inflammatory diet are high quality natural cheeses and yogurt.