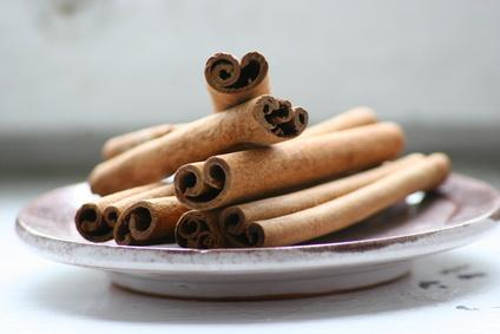 Lose Weight with Cinnamon
Cinnamon has got some properties that would help loose some extra pounds from your body and achieve the figure that you desired for without much dieting. It can be used as a best home remedy for treating several ill health conditions that helps you develop a good physical and mental well being.

Cinnamon suppresses the appetite and makes you avoid all sorts of unnecessary foods like oily, junk or spice and also inhibits weight gain too. It also helps improve memory too and makes you a healthy person.

Cinnamon and honey: You can store it in refrigerator for a day and use different types of flavors of local honey and other types of cinnamon until you get the desired results to change the flavor and palatability of the drink.

Cinnamon with banana, oats and milk: Take a banana, a teaspoon of cinnamon powder, 1/4 cup of raw oats, 1/2 cup of skimmed milk, a cup of plain, unflavored and low fat yogurt and 1 – 2 teaspoon of either sugar or brown sugar. Blend all the above ingredients (except cinnamon powder) to make it as a fine smoothie.

Cinnamon and ginger: These two components can act as agents that can burn off the excess weight. It is not always necessary for you to consume cinnamon and ginger in pure form. All these ingredients complement each other perfectly.

Cinnamon also helps you prevent many such disease conditions such as arthritis, heart diseases, diarrhea, bladder infections, headaches and migraine. It also boosts up memory and other cognitive abilities.