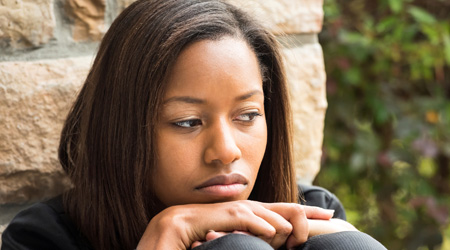 Depressing antidepressants
Antidepressant medication is the most commonly prescribed treatment for people with depression. They are also commonly prescribed for other conditions, including bipolar depression, post-traumatic stress disorder, obsessive-compulsive disorder, chronic pain syndromes, substance abuse and anxiety and eating disorders.

The widespread use of antidepressants is a serious public health problem, and it raises a number of ethical and legal issues for prescribers (physicians, nurse practitioners).

Most antidepressants are designed to alter mechanisms regulating serotonin, an evolutionarily ancient biochemical found throughout the brain and the rest of the body. In the brain, serotonin acts as a neurotransmitter—a chemical that controls the firing of neurons (brain cells that regulate how we think, feel, and behave). However, serotonin evolved to regulate many other important processes, including neuronal growth and death, digestion, muscle movement, development, blood clotting, and reproductive function.

Antidepressants are most commonly taken orally in pill form. After they enter the bloodstream, they travel throughout the body. Most antidepressants, such as the selective serotonin reuptake inhibitors (SSRIs), are intended to bind to a molecule in the brain called the serotonin transporter that regulates levels of serotonin. When they bind to the transporter, they prevent neurons from reabsorbing serotonin, which causes a build-up of serotonin outside of neurons. In other words, antidepressants alter the balance of serotonin in the brain, increasing the concentration outside of neurons. With long-term antidepressant use, the brain pushes back against these drugs and eventually restores the balance of serotonin outside of the neuron with a number of compensatory changes.

Antidepressants can kill neurons (see our article for a review). Many medical practitioners will be surprised by this fact because it is widely believed in the medical community that antidepressants promote the growth of new neurons. However, this belief is based on flawed evidence—a point that we address in detail in our article. One way antidepressants could kill neurons is by causing structural damage of the sort often found in Parkinson's disease. This neurological damage might explain why some people taking antidepressant medication can develop Parkinsons symptoms and tardive dyskinesia, which is characterized by involuntary and repetitive body movements. Many prescribers mistakenly think these syndromes only occur in patients taking antipsychotic medications.

Recent research indicates that antidepressants may increase the risk of cancer outside of the brain, such as breast cancer. However, the neuron-killing properties of antidepressants may make them potentially useful as treatments for brain cancers, and current research is testing this possibility.

Depression commonly causes problems in sexual functioning. However, many antidepressants make the problem worse, impairing sexual desire, arousal, and orgasm. The most widely studied and commonly prescribed antidepressants—Celexa, Effexor, Paxil, Prozac, and Zoloft—have been found to increase the risk of sexual dysfunction by six times or more. Evidence from case studies suggests that antidepressants may also interfere with attachment and romantic love. Some antidepressants have been found to negatively impact sperm structure, volume, and mobility.