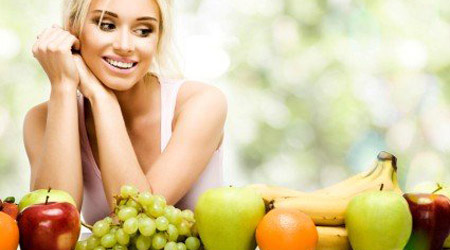 Eat healthy for sound mind
One of the most obvious, yet under-recognised factors in the development of major trends in mental health is the role of nutrition. The body of evidence linking diet and mental health is growing at a rapid pace. As well as its impact on short and long-term mental health, the evidence indicates that food plays an important contributing role in the development, management and prevention of specific mental health problems such as depression, schizophrenia, attention deficit hyperactivity disorder, and Alzheimer's disease.

Nearly two thirds of those who do not report daily mental health problems eat fresh fruit or fruit juice every day, compared with less than half of those who do report daily mental health problems. This pattern is similar for fresh vegetables and salad. Those who report some level of mental health problem also eat fewer healthy foods (fresh fruit and vegetables, organic foods and meals made from scratch) and more unhealthy foods (chips and crisps, chocolate, ready meals and takeaways).

What we are eating now is very different from that of our recent ancestors. Food production and manufacturing techniques, coupled with changing lifestyles and increasing access to processed foods, mean that our intake of fresh, nutritious, local produce is much lower, at the same time as our intake of fat, sugar, alcohol and additives is much higher. It has been estimated that the average person in the UK and other industrialised countries will eat more than 4 kilogrammes of additives every year.

Over the last 60 years there has been a 34% decline in UK vegetable consumption with currently only 13% of men and 15% of women now eating at least five portions of fruit and vegetables per day. People in the UK eat 59% less fish than they did 60 years ago - decreasing the consumption of essential omega-3 fatty acids.