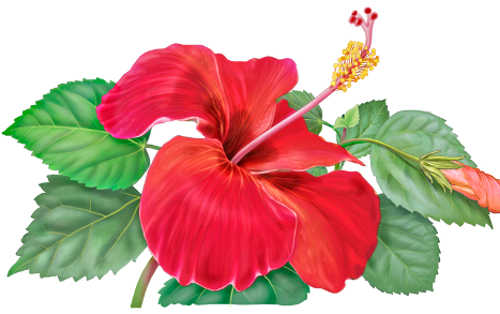 Hibiscus - The Super Flower
The colorful hibiscus flower is cultivated everywhere to draw out the medicinal values. Hibiscus is mostly found as a traditional medicine. We find hibiscus as a flower that is commonly found in India. Some of the common health benefits of hibiscus are as follows:

1. Calms hot flashes: For women who are undergoing a tough hormonal period of menopause, hibiscus does act as a great relief. It can help soothe hot flashes out.

2. Cures cold: Hibiscus has got medicinal values and also rich in Vitamin C and thus has a capacity to help cure cold related infections like throat, cough and headache.

3. Speeds up metabolism: Vitamin C has a very essential place in the digestive system and as hibiscus is rich in vitamin C, it helps to increase the rate of metabolism.

4. Stops hair fall: Hibiscus oil is very effective and beneficial for hair. Applying hibiscus oil to your hair ensures that your grows seemingly well and stops breaking up easily.

5. Fights cancer: Hibiscus has rich anti-inflammatory properties. That is why hibiscus tea or extracts have a naturally preventive measure against cancer causing agents.

6. Boosts energy: As the antioxidants in hibiscus help to repair free radical damage, your energy levels naturally go up.

7. Slows ageing: The antioxidants in hibiscus not only help to fight cancer but also slow down the ageing of your cells.

8. Cures acne: Hibiscus has many natural anti-inflammatory substances and also vitamin C that can stop the growth of acne and even clear the marks left by it.