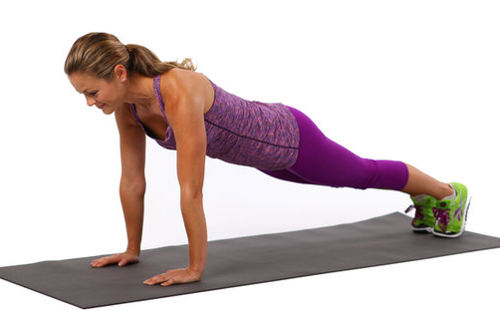 4 Basic ways to exercise regularly
Exercising on a regular basis could be established only through self motivation. There are several exercising pattern to choose from. There could be several reason as to why we find several excuses for not exercising on a daily basis. You should not take working out as a burden to feel like a huge burden.

1. Set a simple target: The beginning is always troublesome. And if you start with a simple target, you will be able to achieve it and then you will also feel motivated. So, if you are going to start walking, then start with a target of 20 minutes of walking initially and then increase it gradually to 40 minutes. Be realistic while setting your goal.

2. Focus on quality: There are many people who spend majority of their time in gym without actually following a proper fitness regimen. Quality is the most important part of your exercise pattern. If at all you are hitting a gym, make sure that you do it under proper guidance of trained professionals.

3. Concentrate on simple form of exercises: Always go according to your body requirements instead of getting influenced by the hype generated by movie stars and other eminent personalities. Focus on simple exercises and then work your way up to more complicated routines.

4. Make it a habit: Be consistent, that's the mantra for maintaining a regular exercise regimen. There are no short cuts to your fitness goals. You have to exercise regularly if you want the desired results.