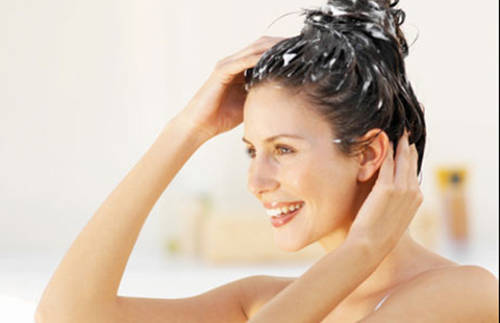 Dandruff : Why you should not apply hair oil?
Indians consider hair oil to be an indispensable part of their hair care regime, especially for preventing hair loss. Hair oil can nourish your hair and hair follicles as it forms a layer on the scalp and hair from entering the skin naturally. Drying of scalp and hair leads to formation of flakes and dandruff. There are some easy home remedies that can be followed in order to reduce itchy-flaky dandruff:

1. Lemon juice solution
Massage lemon juice on your scalp before taking a shower. Wash your hair thoroughly after 15-20 minutes. This treatment helps to remove stickiness, prevents dandruff and makes your hair look radiant.

2. Aloe Vera rub
20 minutes before you take a shower rub aloe vera gel on your scalp. Leave it on for a full 20 minutes, and then wash your hair with a shampoo.

3. Curd/yoghurt remedy
Apply some curd on your hair and scalp and keep it on for at least one hour. Wash it off with a mild shampoo thoroughly. Do this at least twice a week.

4. Neem leaves
Add two handful of neem leaves to about four to five cups of hot water. Let it remain overnight and strain the liquid in morning after which you could apply it on your hair and scalp. Keep it on your head for half and hour and wash it off.