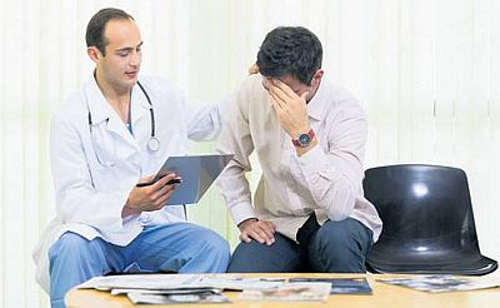 Cancer : Breaking the bad news to patients
"A doctor must be able to read a patient in order to break bad news. I ensure they have at least one close family member present when I tell them. This way, the patient has another pair of ears as well as support after I leave the room" Dr Ranjana Srivastava , Oncologist in Australia says, over a telephone call from Melbourne.

According to the World Cancer Report from the World Health Organisation (WHO), nearly seven lakh Indians die of cancer every year, while over 10 lakh are newly diagnosed with some form of the disease. While doctors are consumed by growing queues in hospital waiting rooms, and the churn of diagnosis and treatment, in most cases, patients are left with inadequate knowledge of their condition.

In many cases, patients have a hint about the disease while going through the tests. The prolonged wait to be diagnosed only adds to the stress. Srivastava prefers to tell a patient that she needs to discuss serious news and suggests calling in a family member. It's important to be prompt in organizing such a meeting, she says.