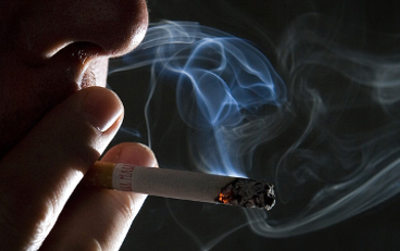 Use of smokeless tobacco higher in India: Global smokeless tobacco report
The use of smokeless tobacco is on rise and now it is highest in India. The data also indicates that the prevalence is seen to be higher in men than in women with 32.9% and 18.4% respectively. Although the absolute levels were different, the patterns in India were similar to those observed in Bangladesh.

Here are some key findings of the report:

In India, the prevalence was recorded to be the lowest in 15-24 age group and was found highest in those who were aged 65 years and above. By education prevalence was more than twice as high in adults with no formal education (33.5%) as it was in adults with an education of secondary school or above (14.8%).

Prevalence was 33.1% among retired and unemployed adults, 32.5% among employed adults, and just 6.3% in students. By region, prevalence was highest (38%) in the East and lowest (7%) in the North. By state in India, prevalence ranged from 49% in Bihar to only 5% in Goa.

In India, only 7.5% of adults chew betel quid with tobacco (18.1% of men, 5.0% of women). Other products used in India including (11.8%), gutka (8.4%). Men and adults from rural areas use these products at a higher rate than women and urban residents.

Bangladeshi men initiate use 2 years earlier than women, while in India both men and women start at about age 20. The quit ratio is slightly higher (5.5%) in Bangladesh than in India (4.8%).