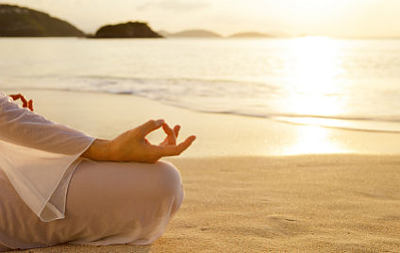 How to Meditate
Meditation is said to have occurred when your mind and body remains calm and composed, that remains free from agitation. A calm mind, improvement in communication, relaxation, rejuvenation and the supreme power and ability to get a reach to an inner source of energy are all the natural outcomes of meditating on a regular basis.

The benefits of meditation are manifold. It is an essential practice for mental hygiene. A calm mind, good concentration, clarity of perception, improvement in communication, blossoming of skills and talents, an unshakable inner strength, healing, the ability to connect to an inner source of energy, relaxation, rejuvenation, and good luck are all natural results of meditating regularly.

Your life might change if you start meditating. Eventually, you may: Develop appreciation for the mundane every-day tasks that bore you and keep you joyless. No longer be bombarded by the constantly chattering "monkey mind" that's been taking up residence in your brain. Lower your blood pressure; perhaps you'll be able to stop taking your meds. Recognize the illusion of problems your mind spins out of control; learn how to see the hilarity of every-day dramas.