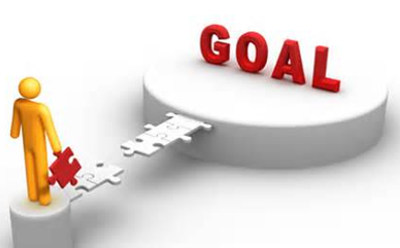 How to Achieve Your Goals with Healthy Habits
It's not always very easy to set a goal and follow it until you succeed. We have all faced the disappointment and guilt that arises from setting a goal and giving up on it after a while. It's hard to achieve a long term goal and sustain the same motivational level, yet the best goals can

Focus instead on creating a new habit that will lead to achieving your goal:
By focusing not on what you have to achieve over the course of the next year, but instead on what you are doing each day, you are focusing on something achievable. That little daily change will add up to a huge change, over time and you'll be surprised at how far you've come in no time. Little grains of sand can add up to a mountain over time.

Take on a 30-day challenge:
 Tell yourself that you're going to do this habit every day, at the same time every day, for 30 straight days without fail. Once you're past that 30-day mark, the habit will become much easier. If you fail, do not beat yourself up. Start again on a new 30-day challenge. Practice until you succeed.

Commit yourself completely:
 Don't just tell yourself that you might or should do this. Tell the world that DEFINITELY will do this. Put yourself into this 100 percent. Tell everyone you know. Email them. Put it on your blog. Post it up at your home and work place. This positive public pressure will help motivate you.

Track and report your progress:
Report your progress each day, or email family and friends on your progress, that will help motivate you. It is a very interesting technique to have a record of your work.