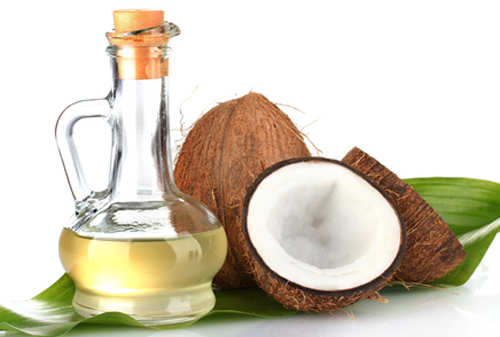 Secrets of coconut oil
Use it as a Foundation Primer
A perfect make up is never complete without a foundation and coconut oil does work as a perfect primer for a foundation. At first, dab some coconut oil on your face and allow it to soak then apply your foundation. This would help your make up stay for longer making it look smoother.

Lovely locks that you can flaunt
Applying coconut oil on your hair on a daily basis not only enhances the beauty of your hair but also makes it look ultra-soft and smooth. It repairs you hair follicles and protects it from the polluted environment. It binds the hair proteins and holds them giving you stronger, shinier and healthier hair. It also helps reduce frizz and repairs split ends faster and works wonders for your hair.

For smooth and glowing skin
Moisturizing is the key if you love your skin. Coconut oil acts as a natural moisturizer and keeps your skin hydrated always. Use of coconut cleanses and neutralizes the toxins, which not only detoxifies but also builds the skin's natural immune system.

Apply for a Silky Smooth Shaving Cream
Who said shaving cream has to lather? Use coconut oil as a base to get a closer shave that leaves your skin smooth and supple instead of leaving your skin dry, patchy and a lot of times with bruises too.