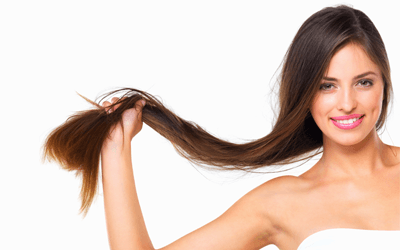 5 Foods for your Hair
Are you suffering from hair loss, try to incorporate theses food items in your diet and get good, healthy and lustrous hair.
Egg:
Eggs contain a lot of Vitamin-B content which proves to be very essential for hair growth and also for a good scalp health. Including eggs in your diet daily will provide you with healthy growing hair. Mix the egg whites of two eggs along with four tablespoons of olive oil. Form a thick paste out of it and apply it on you hair throughly, leave it for 30 minutes or so and wash it off. Some other forms of high-biotin foods include almonds, peanuts, avocado etc.

Spinach:
A good level of hair growth can be maintained by having leafy vegetables. Spinach has got abundance of folate and iron. Folate helps build red blood cells in body, which later on carries oxygen to hair follicles. Spinach could be eaten daily as a part of your salads.

Bell peppers:
The multi coloured bell-peppers or capsicum which appear in red, yellow and green colours are a great source of Vitamin C. This particular vitamin is required of the hair follicles as they help in carrying oxygen. Deficiency of vitamin C may cause dryness and split ends in case of hair.

Sweet potatoes:
They are highly rich in Vitamin-A and also beta-carotene. Which is essential for hair growth. There are some other beta-carotene rich foods like carrot, dark green lettuces, asparagus, and pumpkin can also work wonders on your hair.