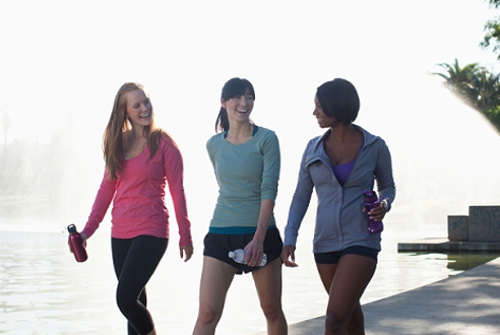 Daily dose of one minute walk can be lifesaving
So it turns out the price of healthy living is really not that much, as a mere 60 seconds walk per day can help cut the risk of a heart attack or stroke.

The study of more than 1,000 elderly people showed that inactive people who often do small doses of daily exercise combined with a healthy diet, cut their blood pressure and cholesterol and live a long and healthy life, the Daily Express reported.

Housework and gardening chores can also make a person live longer. The breakthrough comes after tests showed it is better to keep moving throughout the day rather than undertake an intense burst of exercise followed by rest.

Lead researcher Dr Thomas Buford at the University of Florida said that encouraging individuals to just reduce the amount of time they spend being sedentary may have important cardiovascular benefits. Official UK guidelines say people should do 150 minutes of moderate or 75 minutes of vigorous exercise every week - but 3 in four Britons fail to achieve this target.

June Davison, senior cardiac nurse at the British Heart Foundation, said that it was already known that older adults who participate in any amount of physical activity gain some health benefits, and they should just try to be active daily and should try to move regularly through the day and minimise time spent being sedentary for extended periods.