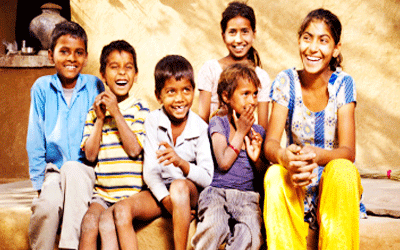 Toilets key to improving child health in India
A study by an Indian- origin research shows that setting up toilets and washroom felicities in India, in order to reduce open defecation is the main key to significant health benefits for children in India. As many as 60 percent of rural households and slums do not have an access to sanitary felicities even after crossing 66 years of independence as per the latest government survey.

But the situation in urban India is far more better than rural one, as only a less than 9 percent of the population are lacking from the felicity.
A team of researchers led by Sumeet Patil from School of Public Health, University of California at Berkeley, and the Network for Engineering, Economics Research and Management in Mumbai conducted a randomized trial in 80 rural villages in Madhya Pradesh, from which the conclusion was made.

A total of about 18.9 percent of slum households defecate in open air and only 15. 1 percent use public toilets and latrines.
A slum settlement always lack access to adequate water supply, sanitation and hygienic living conditions. They also face other challenges and basic necessities like electricity, properly maintained roads, safe housing etc.

lack of sanitation and toilet felicities do occur due to lack of supportive infrastructure, space limitedness, low income levels of slum residents and also poor, pitiful levels of government interventions give rise to main causative factors to such situations.

"Source of drinking water is available to 56.7 percent of households within the premises in slums, 31.9 percent have the sources situated within 100 meters and 11.4 percent have to travel more than 100 meters to fetch drinking water," the report says.