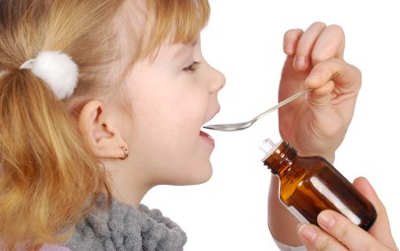 Young kids often given wrong medication
One child is affected every eight minutes when usually a well-meaning parent or caregiver commits an unintentional medication error, said a US-based study.
The researchers found that 63,000 children under the age of six experienced out-of-hospital medication errors annually between 2002 and 2012.

Instances in which these mistakes can occur include caregivers giving one child the same medication twice, misreading dosage instructions or administering the wrong medication.

"This is more common than people may realise," said senior study author Huiyun Xiang from the Nationwide Children's Hospital in Ohio, US.

"The numbers we report still underestimate the true magnitude of these incidents since these are just cases reported to national poison centres," Huiyun added.

The most common medication mistakes occur among children under the age of six in the children's home, or another residence and school.

The most common medicines involved are painkillers and fever reducers like ibuprofen and acetaminophen."We found that younger children are more apt to experience error than older children, with children under the age of one accounting for 25 percent of incidents," concluded Huiyun. The study appeared in the journal Pediatrics.

Another problem with giving medicine to children is the ease of making a mistake, experts warn. There are myriad potential causes, from adults getting confused about an appropriate dose for children, kids' own imperfect memories over whether they already had a dose, or the simple exhaustion that comes with being a parent.