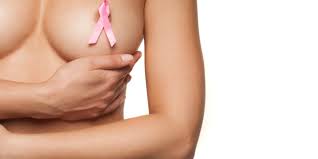 Long travel affects breast reconstruction
Long travel significantly affects breast reconstruction after mastectomy for breast cancer. A research paper in Plastic and Reconstructive Surgery, published n the official medical journal of the American Society of Plastic Surgeons strongly supports this. The researchers analyzed the relationship between travel distance and breast reconstruction in more than 1 million US women undergoing mastectomy from 1998 to 2011. Information for the study was drawn from the National Cancer Database. During the period studied, the overall rate of immediate breast reconstruction approximately tripled: from 10.6 percent in 1998 to 32.2 percent in 2011.

That trend likely reflected the Women's Health and Cancer Rights Act (WHCRA) of 1998, which mandated insurance payer coverage of breast reconstruction after mastectomy. The increase was greatest for implant-based reconstructions, although autologous breast reconstructions (using the patient's own tissues) also increased. Reconstruction was performed in about 14 percent of women who traveled zero to 20 miles for breast cancer treatment, compared to nearly 25 percent of those travelling 100 to 200 miles. In addition, the travel distance for patients undergoing breast reconstruction increased during the study period: by two percent per year, compared to no significant change for women who didn't undergo reconstruction.

Reconstruction rates also varied by type of hospital: about ten percent for women treated at community hospitals, 20 percent at comprehensive community hospitals (which provide a broader range of services), and 26 percent at academic (university-affiliated) hospitals. Average travel distance was about 20 miles for the two groups of community hospitals versus 47 miles for academic hospitals.

Travel distance to high-volume hospitals performing autologous reconstruction more than doubled: from 22 to 53 miles. That reflected the high concentration of such specialized centres in metropolitan areas.