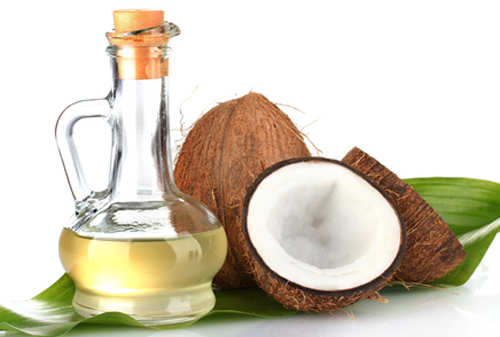 Amazing beauty tricks with coconut oil
Coconut oil has got various health benefits. They can be used both for cooking as well as improving health purposes. Some of the common known health benefits are as follows:

1. To soothe dry hands
Coconut oil can do wonders when it comes to dish-washing parches hands. If you cook with coconut oil you could sub it instead of using butter in baking recipes because it's very solid at room temperature. While you cook food with coconut oil, make sure to moisturize your hands with it too.

2. As a cheekbone highlighter
Nothing helps highlight and enhance your tired face like a highlighter, but you actually need not store bought products to get the same effect. Simply sweep a small amount of coconut oil on top of makeup and leave it alone.

3. To remove eye makeup
Coconut oil can even work as a waterproof mascara. Put a little coconut oil on a cotton ball and then slowly sweep it around your eye area. This leaves your delicate area hydrated too. Once you feel you are done, wash your face as usual.

4. As a body moisturizer
A recent animal study found that when applied topically, virgin coconut oil can speed up wound healing, and a human study found it to be effective in increasing hydration and reducing water loss in seriously dry skin.

5. To add shine
Apply a little amount of coconut oil onto your hair and ends of tresses to add a little shine. Do not dab too much onto hair otherwise it might appear greasy.