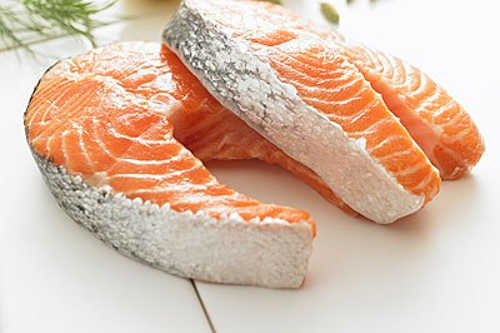 7 Fish you should eat
1. Catfish: It's always better to have farm-raised catfish than the wild ones. Catfishes are 'bottom feeders' whereas the wild ones are more likely to be exposed to various pollutants. Farmed catfish contains less amount of omega 3s than the wild forms.

2. Light tuna: Unlike some tuna species, canned light tuna can be eaten safely once a week by older adults and children. Tuna is a low-fat source of protein and contains heart healthy omega 3 fatty acids.

3. Farmed oysters: Farmed oysters are always good and safe for consumption. Oysters mostly feed on natural components and nutrients

4. Salmon: Salmon is highly rich in fats, proteins and other vitamins. Salmon fishes are most popular with home cooks and also professional chef's favourite. White salmons are always a better choice and are likely to have high levels of pollutant contents.

5. Trout: Freshwater trout is best and can be enjoyed biweekly. This fish is rich in omega-3 fats, which is good for the heart.

6. Sardines: Canned sardines that has bones contains more calcium and selenium contents. They have got vitamin D content too, which is a critical vitamin that many of us a devoid of. Sardines are also low in contaminants. Sardines are high in sodium so they should be eaten in moderation and you should choose sardines packed in water instead of oil.

7. Crab: his family of fish falls into the shellfish group and includes king, blue and snow crab. Crab is an excellent source of many nutrients including protein, vitamin B12, and vitamin C.