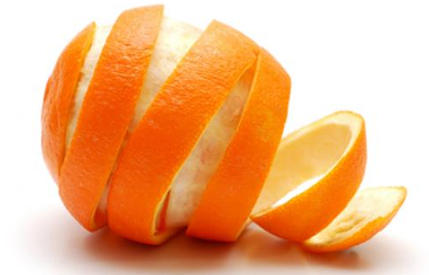 Orange peel - The skin freshener
We usually throw away the orange peels once you done with eating or juicing an orange. Orange peels are a powerhouse of nutrients and anti-oxidants. They have high amount of vitamin C content than the fleshy content found inside. They can be used for various purposes such as:

Orange Peel Face Packs

Take the orange peel and clean it, add a tablespoon of yogurt to the orange peel and blend it to make a neat paste free from lumps. Wash the face with warm water and apply the above paste over the face evenly and scrub it. Hold on with the face pack for 20 minutes and rinse off with the cold water. This face pack works great to remove the dead skin that is clogged on.

A face pack that cleanses your skin and shine like a baby skin – Take the orange peel and grind it, add a tablespoon of honey and one tablespoon of lemon juice to it. Mix them neatly and apply it over the face and leave it for 20 minutes and rinse off the face with lukewarm water.

Another method which could be made in use would be by mashing a banana in a bowl with the help of a spoon or fork, mix one tablespoon of orange juice and honey along with it. Apply this homemade mix throughly on your face and wash it off later on with some lukewarm water.