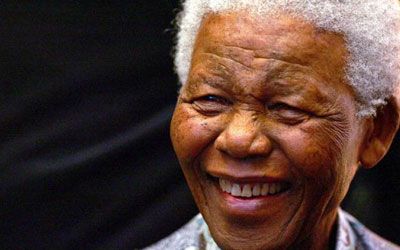 Ways to become more Admirable and Acceptable
Even if we say we are least bothered as to what people think or talk about us, we rally do care. We all want to look good, feel good, we desire to be loved, respected and viewed in a positive light. Our human interactions play a crucial role with respect to our well-being, happiness and self-esteem. When we find out that someone is rejecting or avoiding us, our mind can go into profound sadness which later on becomes a deep pain within.

In order to become more attractive to others:
1.Learn to love and accept yourself first.
Develop self-confidence so that you could face any situation anytime, anywhere.

2. Try to accept others as the way they are.
Focus more on people's positive aspects and behavior than their negatives.

3. Restore your integrity.
Forgive and ask for forgiveness where necessary. Reclaim the energy you have given to these matters.

4. Smile often to project a happy, friendly image:
Make sure that you always have a happy face with a smile. Smiling is an instant way of looking approachable, which would make others to start up a conversation with you. Everyone likes to be with people who can be best to share a good conversation and laughter with.

5. Be hygienic:
Maintain your body's cleanliness so that you always smell and look fresh and lovely.
Take showers, brush your teeth after every meal, and wear clean clothes.

6.Work on your communication skills and personal interests.
Take up a hobby you like and keep yourself stimulated.