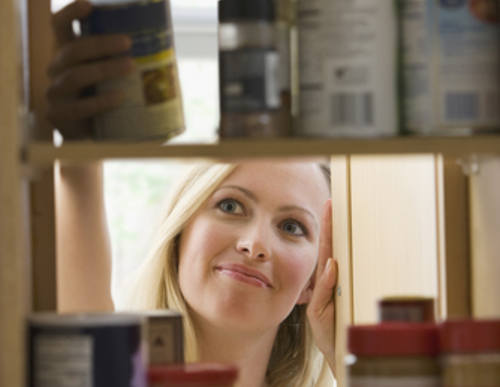 Healthy food items to store in your kitchen
If you really want to stay fit and healthy, it's important to store in certain food items. Especially during those times when you feel hungry and crave for some snacks. Here are some foods you can store to fight hunger.

Salad dressing
Salad dressing can instantly add taste to your boring salad. Drizzle it lightly on top of your favourite salad and you're all set to enjoy a quick and yummy meal.

Dark chocolate
A tasty guilt-free dessert, dark chocolate helps you combat midnight cravings. So make sure you keep some stocked in your fridge for those hungry nights.

Hummus
Hummus is a delicious tasty dip that goes along with anything and everything. Just spread it over a slice of bread or pizza. Top it or cover it with some veggies and make it more edible.

Ground flaxseed
Ground flaxseed is one of the best sources of omega-3. This one protects you from getting breast cancer. Sometimes you could even sprinkle it on top of yogurt and make it a part of your diet.

Peanut butter
Peanut butter goes perfectly well with sandwiches. Just make sure that you go for something natural where there is no added sugar.