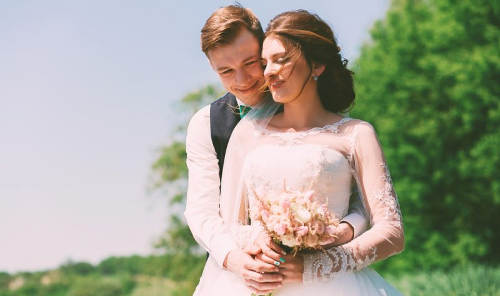 Keep calm before your wedding day
It is not at all surprising if you get tensed and get a cold feet just before your day. It really foolish if you think of stepping back from the thought of getting married. Here are certain tips that you could follow in order to be calm.

1. Understand that you are under pressure
There are oodles of tensions and worries that surrounds you at the time of wedding and before that as this is the time when you are amidst a lot of activities and planning such as pre-wedding activities, organizing the wedding and handling the guests.

2. Remember the special moments
If you are planing to call off the wedding just because you are getting tense thinking about the big day. Remember about the good times you would get with each other. The two of you would be spending the rest of your lives together and this could turn out to be something really exiting and thrilling.

3. Talk to a family member, friend or your would-be spouse
Always talk to the person you are most close with and take useful advices from the ones who are experienced than you. Even talk out with your spouse to be in order to break the ice between you both.

4. Do something that would relax you
Have something or get indulged in some activities that would sooth your mind and body. It can be anything from going in for a spa treatment or a facial or a manicure/pedicure.