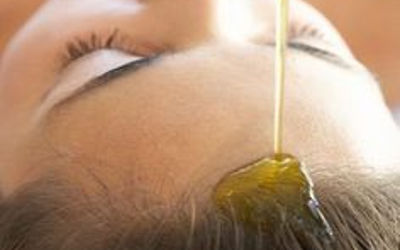 Castor oil: solution for hair loss, dandruff, split ends & more!
Castor oil has got many properties that are anti-inflammatory and anti-bacterial. Many hair problems such us hair thinning, dry scalp, hair loss, split ends, etc can be very well kept under control by applying Castor oil on your hair.

1. Increases hair growth and controls hair loss: Castor oil has got essence of ricinoleic acid and omega 6 essential fatty acids, that helps accelerate blood circulation throughout your head and thus enhances hair growth and nourishes the scalp by strengthening the hair follicles and roots.

2. Fights scalp infections and dandruff: Infections and other such fungal problems that appears on your hair and head region may be put under control by applying Castor oil. These anti-bacterial properties fights against common hair problems such as dandruff, bald patches and itchy scalp.

3. Reduces split ends: Applying Castor oil on hair can also help reduce split ends. Oil penetrates deep into the hair follicles and scalp and nourishes the rough hair cuticles.

4. Serves as a natural conditioner and moisturizer: In order to regain the lost moisture and shine of your hair, applying Castor oil can prove to be beneficial. With it's exceptional moisturizing properties, Castor oil leaves a soft shiny coating on the hair shaft. The oil should be processed and 100% pure so that it retains the ingredient's natural value and essence.