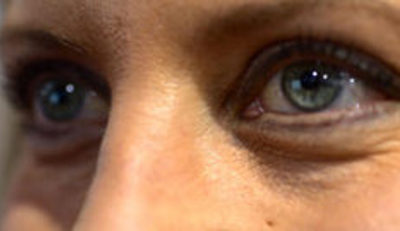 How we watch TV can help detect eye related issues
Scientists have come out with a new way to find out eye related problems, by examining how your eyes respond to viewing TV. Researchers based at City University London have found out that they could identify illness such as glaucoma by just having a look at the maps of a person movement of eye while they watched a film or a movie.

Just before the beginning or onset of a permanent damage, the researchers could help find a diagnosis, that would help the clinicians to identify the disease priorly and that allows treatment to begin before the initial stage of permanent damage.

Affecting around 65 million people worldwide, glaucoma describes a group of eye conditions that result in progressive damage to the optic nerve which connects the retina to the brain, causing people to gradually lose vision.

The team led by Professor David Crabb along with Dr Nicholas Smith and Dr Haogang Zhu, compared a group of 32 elderly people with healthy vision to 44 patients with a clinical diagnosis of glaucoma. Both groups underwent standard vision examinations and disease severity was also measured for the group with clinical diagnoses. Participants were then subjected to three unmodified TV and movie clips on a computer when an eye tracking equipment recorded all eye movement and basically the direction in which people were looking.

Professor Crabb said that once the damage is done it cannot be reversed, so early diagnosis would be vital for identifying a disease which would get more prevalent as the population ages.The paper is published in the journal Frontiers in Aging Neuroscience.