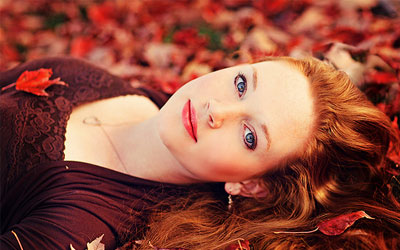 Restoring rules to prepare your hair for Autumn
During the time of Autumn your hair becomes dry and tough to manage. With every change in the season comes a new set of hair care rules and regulations.
There are certain techniques which you could adopt so that your hair looks healthy and shiny.

Add a deep conditioner to your daily hair care regime. Deep conditioning proves to be useful and beneficial for your over all hair texture and growth.

Get a trim done every month. When your tends to get dry and split ends start appearing, there is no other way to get rid of it other than getting a healthy trim work done at the end.

Remove build-up: Weeks of heavy beach days consists of hairsprays, chlorine, salty water can build up on your hair. Make use of the calmer months ahead to improve you hair health and to cleanse your hair by using a clarifying shampoo that would help restore the real shine and cleanliness to your tresses.

Go for protective styling. Go for low-maintenance hairstyles that requires less manipulation and styling that can show better results on natural or relaxed hair to give those damages tresses a well required beak and hence prevents further breakage and damage of hair.

Get rid of wool scarves and rough jacket collars away from your hair. During the time of cold it is important to look after or pay attention to the kind of fabrics used in scarves, coats and hats.