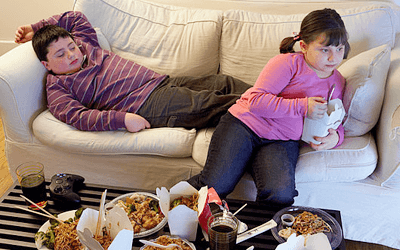 Family meals can help fight obesity among teens
A new study has indicated that family meals, which comprises of fruits, vegetables, calcium and whole grains will help teens to remain away from obesity. Jerica M. Berge, PhD, and his colleagues from the University of Minnesota and Columbia University used data from a 10-year longitudinal study with their Project EAT (Eating and Activity among Teens), to examine weight-related variables among adolescents.
A family meal or staff meal is a group meal that a restaurant serves its staff outside of peak business hours. The restaurant provides the meal free of charge, as perk of employment. Typically the meal is served to the entire staff at once, with all staff being treated equally, like a 'family'.

According to the study conducted, it is very essential to identify some changeable aspects in the home environment like family meals, that could help you protect against obesity through the transition to adulthood. The study also revealed that a total of 51% were over weight and 22% were obese.

At a 10 year follow-up, it was found that 60% of the adolescents were overweight and 29% were obese as they never had their family meals together. So, it is recommended that you should always sit together while eating family meals inorder to accomplish a healthy pattern of having food on a daily basis.

As per researchers, 'The parents should have 1 or 2 family meals per week will always help protect the child from gaining more weight. By making use of this information, public health and health care professionals who specialize in adolescents can help parents get a tool to fight against obesity.