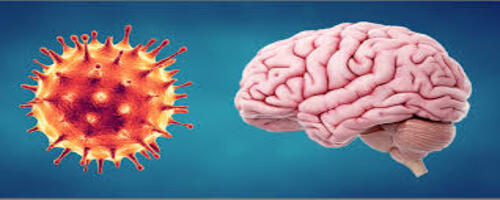 Will COVID 19 related Brain Damage cause further Threat?
The recent studies suggest that the potential COVID related brain damage can lead to neurological complications including inflammation, psychosis and delirium. As per a research conducted at the University College of London (UCL) 43 patients suffering from COVID 19 suffered either temporary brain dysfunction, strokes, nerve damage or other serious brain problems.
Scientists, are currently trying to figure out if COVID 19 will follow a similar pattern brain damage which was seen during the encephalitis lethargica outbreak in the 1920s and 1930s after the 1918 influenza pandemic. The new coronavirus, is a respiratory illness which largely affects them lungs but the emerging evidences suggests that it can cause severe damage to the brain as well.
Doctors are still perplexed and unaware of the long-term impact this virus could cause on humans due to its novel characteristics. But they have been advised to assess the neurological impacts on the patients, and diagnose any effects beforehand and improve the outcome.
In addition to the respiratory disorder, it has been witnessed that patients suffering from COVID 19 could also experience clotting disorders that can lead to stroke and extreme inflammation that attacks multiple organs.