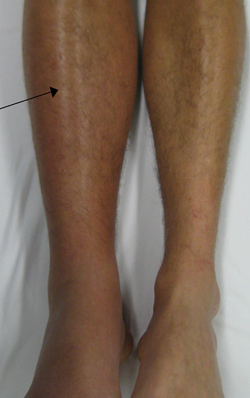 Sepsis: Introduction and Common Symptoms of Blood Poisoning
Sepsis is a life threatening medical condition arising following severe infection. Following widespread infection in the body the immune system of the body releases various chemicals to fight the invading infectious agents in the blood stream and thus triggers widespread inflammatory reaction throughout the body. Eventually the various inflammatory cells and the chemicals released by these cells damage the different organs of the body leading to impairment of function of these organs and ultimately different organ failures. Thus in patients of severe sepsis dysfunction of several organs occur at the terminal stage.
Sepsis may further progress to septic shock where there is excessive fall in blood pressure which may eventually lead to death of the person another characteristic feature of septic shock is the fall in blood pressure is not restored by fluid replacement. Although any people with severe infection may suffer from sepsis; most commonly elderly people and people with poor immune function are at increased risk of suffering from sepsis.
The mainstay of treatment of sepsis includes intravenous fluid administration along with extensive treatment with antibiotic drugs. In some patients with severe sepsis ventilation and or dialysis is required to support the poorly functioning kidney and the respiratory system.
Symptoms
The presenting symptoms of sepsis can be categorized into various categories based on their individual characteristics, order of appearance and severity. Usually the condition is categorized under three classes; these are sepsis, severe sepsis and septic shock.
The various symptoms of the three stages are as follows
Sepsis: it is characterized by at least two of the following symptoms namely raised body temperature above 101 F or below 96.3F, increased heart rate above 90 per minute, increased respiratory rate above 20 breaths per minute and confirmed presence of infection somewhere in the body.
Severe sepsis: like sepsis, severe sepsis is also diagnosed by presence of at least one of the following symptoms; the symptoms are gross decrease in urine output, sudden alteration of mental health, fall in blood platelet count, difficulty in breathing, abnormal heart function, pain in the abdomen etc.
In case of septic shock along with symptoms of severe sepsis there fall in blood pressure which does not normalize by fluid replacement.
Severity of sepsis varies from patient to patient. In very severe cases organ damage like brain, heart and kidney may also occur. Sometimes severe sepsis may lead to widespread blood circulation in the different vessels of the body leading to organ damage (as the blood supply to these organs are damaged due to presence of clot) or gangrene (death of tissue) due to compromised blood supply.
Sepsis is a life threatening condition; about half of the patient (50%) dies from sepsis and one attack of sepsis increases the future risk of infection in the future .