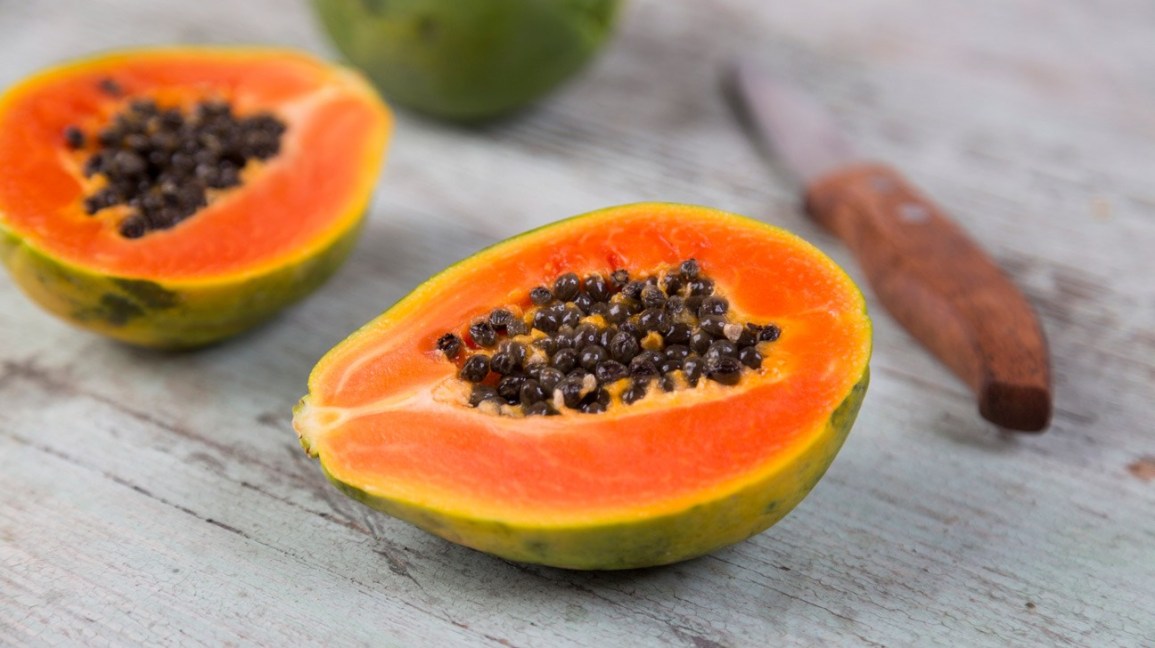 Papayas and its benefits
Papayas are spherical or pear-shaped fruits that can be as long as 20 inches. Their
flesh is a rich orange color with either yellow or pink hues. A small papaya contains
about 300% of the recommended daily amount of vitamin C.
Benefits of Papaya
* Lowers cholesterol. Papaya is rich in fiber, Vitamin C and antioxidants which
prevent cholesterol build up in your arteries.
* Helps in weight loss.
* Boosts your immunity.
* Good for diabetics.
* Great for your eyes.
* Protects against arthritis.
* Improves digestion.
* Helps ease menstrual pain.
The nutrients in papaya have also been shown to be helpful in the prevention of colon
cancer. Papaya's fiber is able to bind to cancer-causing toxins in the colon and keep
them away from the healthy colon cells. In addition, papaya's folate, vitamin C, beta-
carotene, and vitamin E have each been associated with a reduced risk of colon cancer.
What Is Papaya Good For?
Skin Benefits
* Moisturizes skin.
* Clear pigmentation.
* Reduces wrinkles.
* Reduces under eye dark circles.
* Helps treat eczema and psoriasis.
* Treats melasma.
* Removes tan.
* Controls acne breakout.
Hair Benefits
* Stimulates hair growth.
* Controls dandruff.
* Conditions hair.
Health Benefits
* Promotes cardiovascular health.
* Prevents macular degeneration.
* Heals wounds.
* Aids digestion.
* Has anticancer effects.
* Prevents arthritis.
* Reduce inflammation in the lungs.
Papaya has become known as a leading ingredient in skin whitening products
because it contains papain, a natural enzyme that promotes skin renewal and cell
turnover. It helps in exfoliating the skin to reveal newer cells, and has restorative
properties that soften the skin.