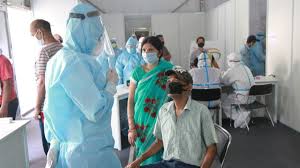 Is Sweden's strategy to achieve herd immunity failing?
Every country is currently reeling under the impact of COVID 19, while some have been using draconian methods to curb the spread of the infection, some countries aimed at the strategy of controlled COVID 19 spread to induce herd immunity in the community. Sweden is one such country that has implemented this strategy intending to manage the spread of COVID 19. Here the state relied on its own citizens to act responsibly to curtail the spread of the infection, but according to the latest reports, this strategy has seemingly failed completely.
It was earlier predicted by the health authorities that almost 40% of the Sweden population would have had the disease and would be able to produce antibodies by May 2020. However, it has been found that only 15% of the population has been able to generate antibodies to the virus. According to reports, Sweden has the highest number of infections, hospitalizations, and deaths when compared to other countries in the European Union.
Scientists have found that to enter the human cells, SARS-CoV2 relies on the interaction of proteins called angiotensin-converting enzyme 2 (ACE2). Though this protein is found in abundance in our body, the virus only attacks the lungs, heart, liver, kidneys, and parts of our neurological systems. The researchers have also found around 59 proteins within the lung, which acts as primary activators for the virus. They believe that targeting these proteins in the lungs can help in preventing multi-organ failure in a patient.
Researchers at the University of Georgia and the University of Colorado, it has been found that COVID 19 disproportionately affects the people of color and minority groups. Hence, they have asked those involved in the COVID 19 research to diversify their study participants to get a generalized view and behavioral pattern of the virus.